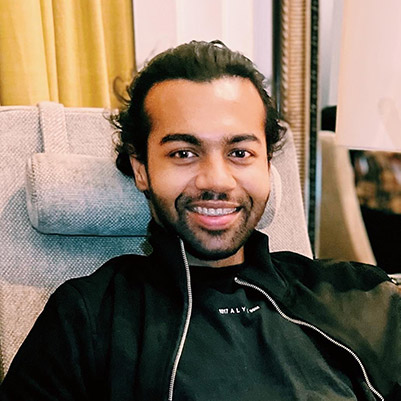 Hey, I'm Sadman 👋
(I am not sad)
👨‍💻 I am a Software Engineer, focused on front-end, with a strong passion in building simple, and functional web applications. I build user-focused apps with UX, testing, and performance constraints in mind. I also write clean and well-documented code (like literally every other developer).
🛠 I mainly work with React.js and Node.js, but I also have years of experience working with Django, Vue.js, and WordPress.
💼 I'm currently building cool things at Industry Dive. Here's my resume.
🤝 If you want to take a look at some of my work, please scroll down. Otherwise, if you want to hire me, work together, or just want to say hi (people rarely do this, though) you can email me at [email protected] (click to copy) or find me on:
How I can help you 🚀
If you are an agency owner who needs to offload complex development work or a small/medium business owner who wants to get a shiny, beautiful website that brings in actual results and gurantees a positive ROI, I'd be happy to chat!
My Work 📌
When I am working as an independent contractor, I usually help out agencies with the more complicated parts of their projects and sometimes the whole project itself. This is a list of some of those and also some of my own side projects.